Exhibit Alert! Published in a book.
'Something Different' Big Art Book



32nd Annual Juried Exhibition
2016 meet 2017.
This time last year I was published in a book. If you followed my work over the last year you may recall 'Heartbeats in the Amazon' was accepted. The Big Art Book is a juried, competitive exhibition and publication for visual and literary artists across Toronto to submit their work that demonstrates ' Something Different'.

Last year the theme was 'Spectacular Celebrations' celebrating Canada's 150th. 2016's Big Art Book (below)
100s of submissions were sent for 2017.
I have been accepted in the Big Art Book, again!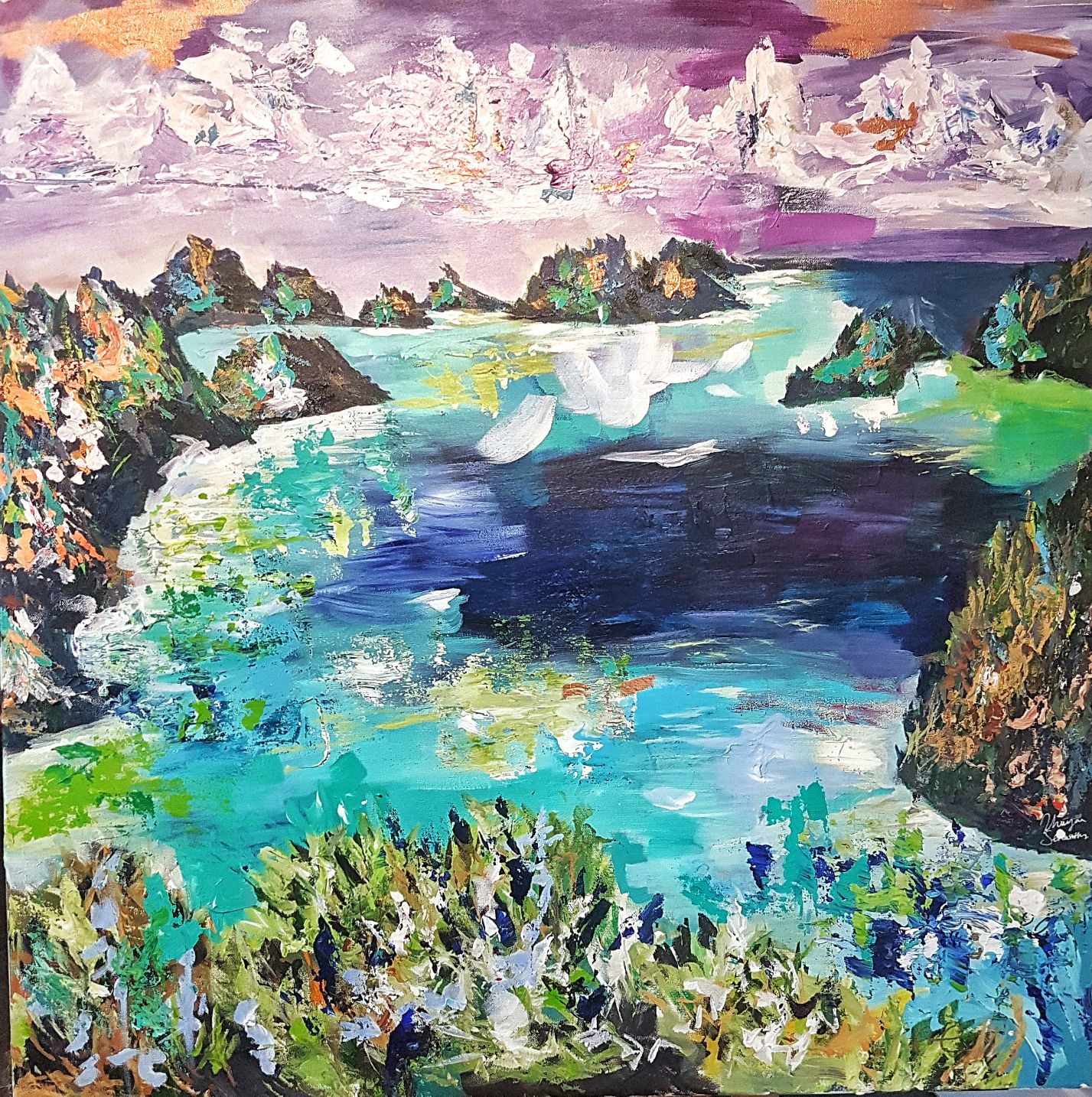 3 of 3 submissions: Accepted!
Last year, only 1 of 3 submissions was accepted into the book. This year, I will be proud to say not 1, not 2, but 3 paintings will be published! And another on showcase in the juried exhibition. This is definitely the highlight of the year for me. (This year has been one heck of a ride).

As one of my most competitive exhibits I am involved in, this exhibit is special to me. To have my work published in a book...forever is really gratifying. I hope to create my own book down the line with some of my favourite paintings accompanied by beautiful poetry.

Speaking of poetry...keep reading...
Dynamic Duo! Poetry & Art.
So proud of my dear friend, Manivillie Kanagasabapathy! She will have also have 3 poems published in the book! We were both published in last year's book and this year we will be doing it again! Excited to celebrate with her at the opening reception!
You are invited to the opening reception and publication launch of Something Different. The event will feature poetry readings, live music performances, artist talks, an awards ceremony, food, and refreshments sponsored by Great Lakes Brewery.
Opening Reception :
Saturday, December 2, 2017
1 pm - 4 pm. One day only.
Cedar Ridge Creative Centre
225 Confederation Dr, Scarborough, ON M1G 1B2
I'd love to know if you can make it!
RSVP Below.