Thailand Inspired Painting & VISA Art
July, did I even sleep?
July was a busy month with an exhibit, client orders, Canada 150 & well... my birthday!
Last month I was honoured to be accepted into the Visuals Initiative of South Asia (V.I.S.A) - Arts Festival. This exhibit promoted and celebrated South Asian art.
It was like colour had exploded on the walls. My kind of room. My kind of room.
What I really enjoyed was meeting so many South Asian painters in one room, sharing our insights, work and having a conversation with like-minded artists was really refreshing. I shared my struggles and triumphs I had faced over the last year and half of launching Art By Thiviyaa, and they shared how art shaped their life. I spent a lot of time getting to know other experienced artists in our community and how they created their masterpeices.
8th exhibit in under 2 years!
July 2017
VISA Arts Festival :
Beaux Arts Gallery
Visuals Initiative of South Asia (V.I.S.A) – Arts Festival, aims to bring the visual arts of South Asia as seen through the eyes of Canadians from all ethnic backgrounds. It is designed to bring people from all different cultures together in celebration of 150 years of multiculturalism in Ontario and Canada. These artists will create a trail of art that will capture the essence of South Asia while presenting the nuances of Canada and multiculturalism.
2 paintings were accepted into this exhibit, and I was thrilled to know they could stay together in the exhibit. These are my top favourites in my original collection. Yes, they are for sale.
1. 'Reflections Of Me' - 2016
I created this painting throughout 2015 & 2016. It has been one of my most powerful pieces I've created within my landscape portfolio. This concept constantly came to me in dreams and when I finally had a chance to create an original piece, This painting evolved throughout the year. The depth, chaos, stillness and colours all spoke to who I was , how I was feeling and the strong emotions I wanted to convey. Open to interpretation as all my work is, I don't want to take up more time giving you insight into how it came about.
Proud to share this painting was exhibited in 3 exhibits and was accepted in 2016's Nuit Blanche. Please contact me if you are interested in this original painting.
2. 'Untouched Tranquility' - 2017
Many of you may not know that the concepts and feelings behind much of my work is inspired by not just Mother Nature, but how I perceive our world without human disturbance. How would these gorgeous places in the world be without our touch? What could the world be like if mankind wasn't given access ? What if we didn't try to conform our environments to our liking, our society and greed?
I paint what Mother Nature without a human disturbance.
Just letting her be.
This piece was the result of that exact feeling on my trip to Thailand. From memory.
Let me set the scene
Imagine a breathtaking view of crystal clear water, with cliffs all around you as the sun beams down on the water so bright that you can see the fishes swimming around you. I took a moment to zone out the noise of tourism, and take a step back and appreciate Koh Phi Phi as it may have been before we all came around and glorified it. Here is my interpretation. And trust me, as touristy as Thailand can be, she is a force of beauty that outshines all that noise. This painting is the epitome of my backpacking trip through Thailand before I headed out to explore the rest of South East Asia.
A painting that would bring together any room with positive energy, tranquility and fresh air as if you were basking in the sun floating through Maya Bay.
Please contact me if you are interested in this original painting.
Thank you VISA Arts!
Hats off to Aparna Rangnekar, curator of the exhibit for putting together such a stunning exhibit. Thank you for having me be part of your story. Thank you to Beaux-Arts gallery in Brampton. l I have been to many galleries but the attention to detail, perfect lighting and venue was really well done.
Favourite artist of the exhibit :SOUMITRA DASGUPTA
I had the true pleasure of meeting Soumitra at the exhibit and his work was incredible. The spiritual connection, mythology, the vibrant colours in his work, such depth and deeps in the Indian culture in his work was just breathtaking. I found myself staring at his work and on the last day of the exhibit I had a chance to connect with him. Thank you Soumitra for your touching words, inspiration and being so eloquent in your appreciation of my style and work. It is quite an experience to hear how others feel about my work but hearing it from a talented and experienced artist, made me speechless.
Here are a few of his pieces up in the exhibit as the featured International Artist. These particular pieces of Mother Kali was why I loved his work. The soft expression, delicacy, fire in her eyes and strength were beautifully depicted in this piece.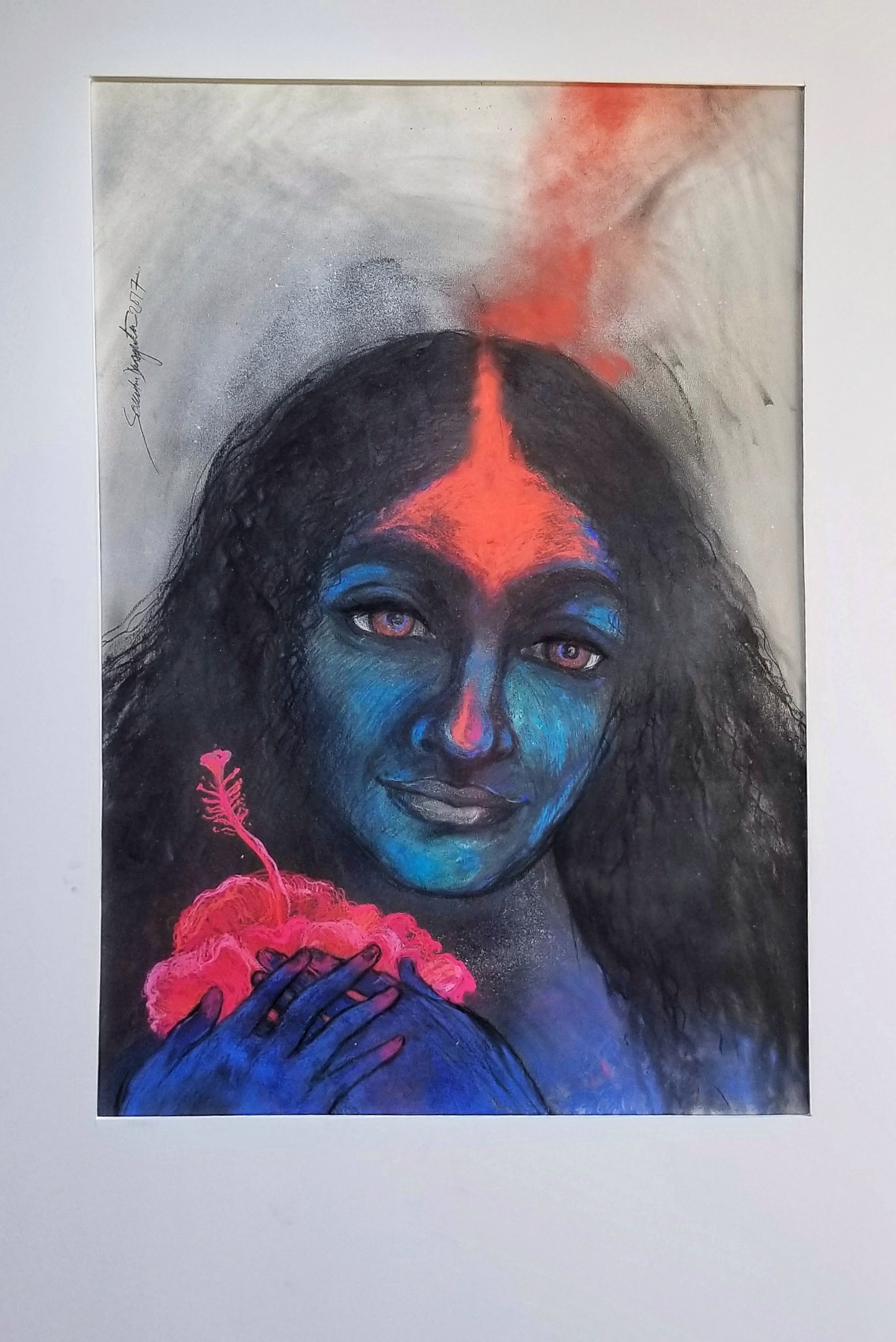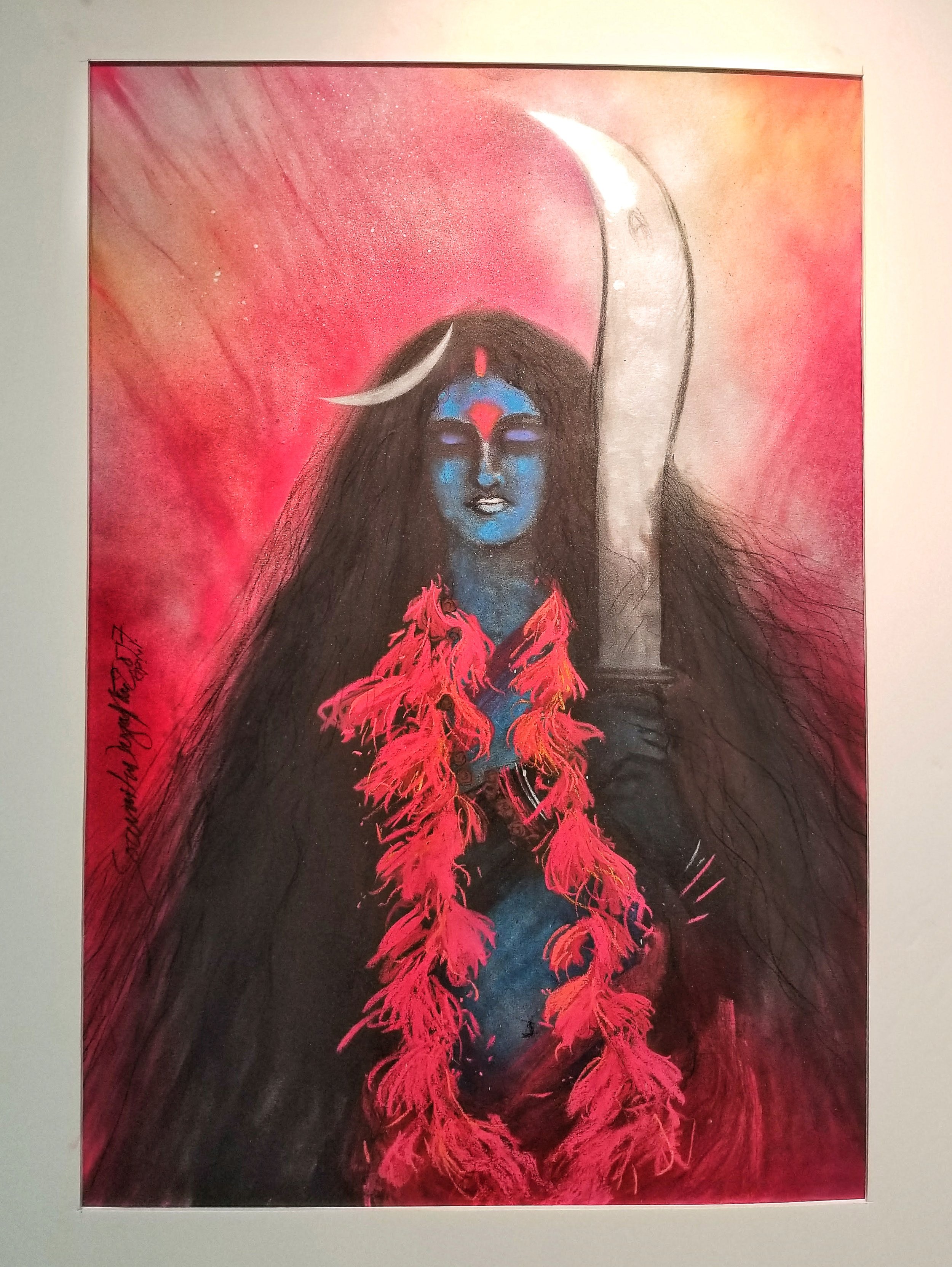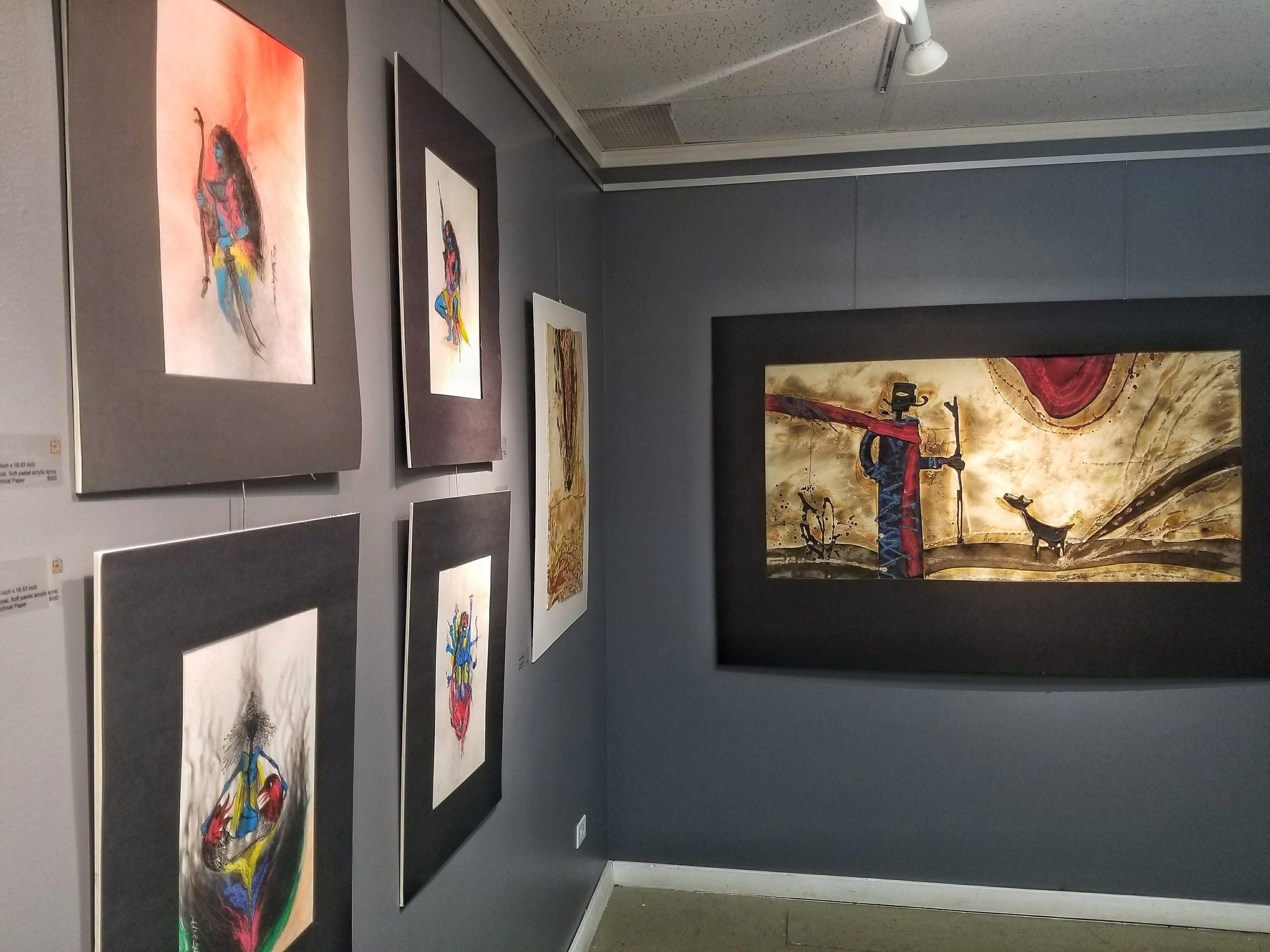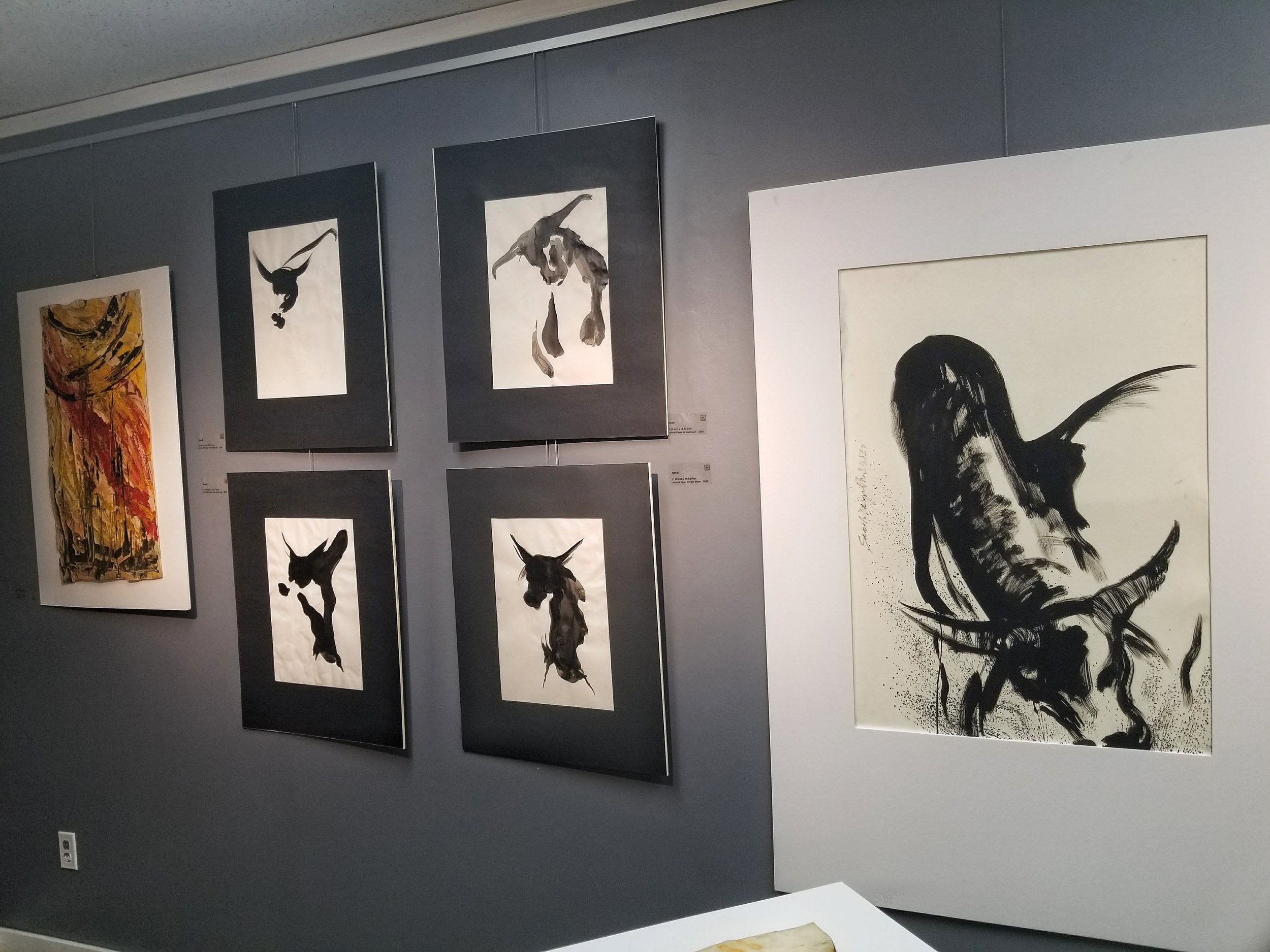 Soumitra studied at the Government College of Art in Kolkata (1980) and has always been an emotionally charged painter with a deep-rooted association and sense of belonging with the Indian heartland. His biggest exploration is through his paintings charged with his own spiritual impetus. Check out his work at www.soutmitradasgupta.blogspot.in or soutmitradesign@gmail.com.
Thank you July. That was a small highlight of the what July was like for me. Like the paintings? Blog post? Leonardo DiCaprio? Wanna say hi?
Drop a comment below. I'd love to hear from you.
Until next time. Happy August everyone!
If you made it to the end, thank you! This is definitely one of my longer posts to make up for July.